Activ dualwash
Easy pre-treatment
The Activ dualwash system includes a sink for a convenient place to hand-wash delicate items and pre-treat heavily soiled clothes. A water jet starts and stops at the push of a button.


Magic Dispenser
Dissolves detergent for optimal washing
Magic dispenser lets you wash with less worry about residual detergent. It creates a powerful water vortex that dissolves detergent and disperses it evenly before the wash cycle starts.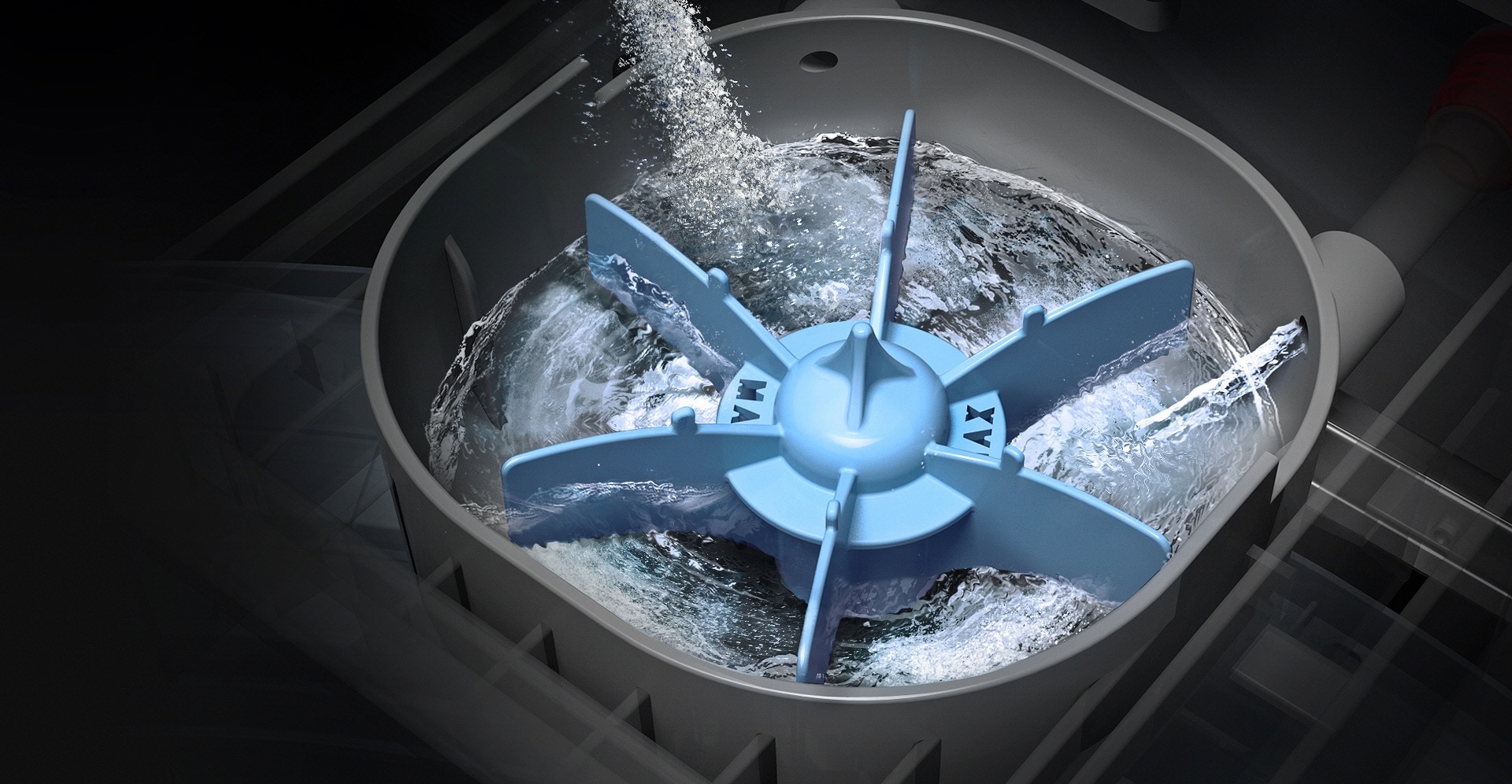 Wobble Technology
Tangles less. Cares more.
Wobble technology provides gentle care of fabrics without compromising washing performance. Wobble pulsators generate a dynamic, multi-directional washing flow that prevents tangles and increases washing power.
Magic Filter
Powerful filtering action
Magic Filter effectively gathers lint, fluff and particles from your clothes, so your laundry stays cleaner, while protecting your drain from getting clogged up. And it's easy to clean.